This year, the world population will exceed eight billion. Nature faces enormous challenges, mainly because humans are consuming more than the planet can handle.
At the same time, when we must work together across borders to solve these challenges, humans still squabble over politics, religion, commerce, and land, just as we have done for thousands of years.
Is there a hope? And if so, why?
hopefull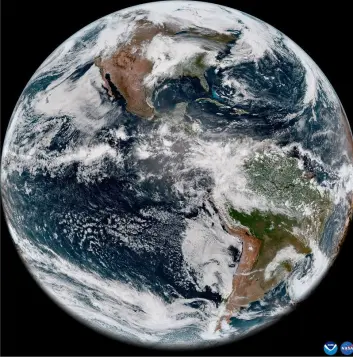 "Yes, I think there is hope despite many global challenges," says Professor Jianguo Liu, who holds the Rachel Carson Chair for Sustainability at Michigan State University in the US.
Liu is the winner of the 2021 Gunnerus Prize in Sustainability Science. The award lecture will be held at NTNU's main building today at 9am.
The Gunnerus Sustainability Prize is an international research award with an honorarium of one million NOK. It is jointly awarded every two years by the Royal Norwegian Society of Science and Letters (DKNVS) and NTNU.
The award honors outstanding scientific work in global sustainable development and aims to promote research and strengthen the scientific basis for sustainability.
Raising awareness of the challenges
"There are a number of reasons for hope," says Professor Liu. First, there is a growing global awareness of the challenges, especially among many young people. Of course, awareness alone is not enough, but it is an important first step."
Professor Liu won for his outstanding work in social impacts and environmental footprint. It takes a holistic approach to complex challenges as people interact with the environment.
Crises raise awareness
"Secondly, there are more actions and initiatives that address the challenges," says Liu.
For example, at the global level, the United Nations established the 2030 Agenda for Sustainable Development and the United Nations Decade for Ecosystem Restoration. At the national and local levels, there are also many actions and initiatives around the world.
Paradoxically, too, people tend to respond to crises rather than make proactive efforts to prevent crises. Hopefully, as more crises emerge, people will take more effective action," he says.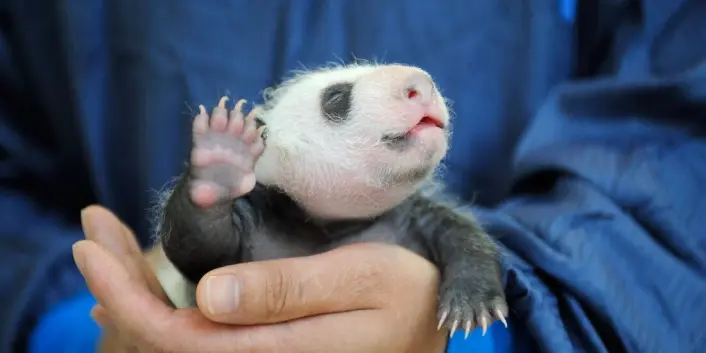 Already positive results
"Third, some of the measures have produced positive results," says Liu.
For example, groups of giant pandas, a symbol of global wildlife, are recovering.
Its habitat has shifted from long-term losses to gradual increases. It has been removed from an endangered species by the International Union for Conservation of Nature (IUCN), or more specifically, its status has been upgraded from critically endangered to vulnerable," he says.
Forests are growing in many parts of the world. Protected areas have also increased.
"These and other positive findings provide inspiration and hope for further action that can lead to more positive outcomes in the future," says Liu.
How can we help?
So maybe there is hope after all. But what can each of us do to help? What can governments and organizations do?
"On an individual level, each of us can do a lot. For example, we can start and make efforts to tackle different challenges. Many of us can vote for pro-environmental government officials and influence policy. We can live more friendly lifestyles," says Liu. environment."
This may sound like a strange example, but one measure is for people to avoid divorce. Divorce causes environmental damage by increasing the number of families and reducing the efficiency of the individual's resource use. So, we should get through it together if possible.
"What we buy and invest in can also shape commodity production and environmental outcomes," Liu says.
What others can do
Governments at various levels can do many important things – by developing, implementing and re-enforcing environmental laws and policies.
"They can also provide more incentives for environmental actions and punish bad environmental behaviors," says Liu.
NGOs can lobby for environmental policies, monitor the effectiveness of government policy implementation, and promote environmental education.
News media and social media play important roles in disseminating environmental information to the general public.
Search is necessary
"Researchers are essential to generate new knowledge and help find solutions to global challenges. For example, interdisciplinary research has discovered a hidden 'distance coupling,'" says the professor.
Remote coupling is where environmental, social and economic interactions are linked, although they are far from each other. This means that something that happens in one place can affect people and the environment in other remote places.
"For example, in Norway and some other countries such as China, consumption of soybeans and meat produced in Brazil can cause damage to the tropical forests of Brazil. With globalization and global environmental changes such as climate change, remote pairing is becoming more and more common," says Liu. and more impactful." "Together, people and organizations around the world must take coordinated and collective action to address communication coupling and other global challenges."
So, humans are the root of problems, but humans may be able to solve them as well.