THere's a worrisome farewell tone to many of the conversations I have with winemakers these days. Time and time again, I was told that it was impossible, in many if not most years, to make wine the way they used to. Crop-destroying weather events, considered extremely severe only a decade ago, are now expected. Every passing year brings them closer to the point where they won't be able to make wine in the vineyards at all.
The reason, of course, is something stubborn UK skeptics found hard to deny as they withered in the 40-degree heat this summer: the climate crisis. It is indeed the most significant influence on winemaking, viticulture and the style of wine worldwide, but its effects will only be more detrimental when and when (can we even say "if" with any confidence anymore?) Average high temperatures to more than 1.5°C above pre-industrial level by the end of 2030 as many models predict.
In just the past two years, we've seen massive wildfires caused by drought and extreme heat waste thousands of hectares of vineyards (and homes and wineries) in Australia, California And a lot of Mediterranean countries in Europe.
The most famous European wildfires this year The pine forest of the Gironde in southwestern France, which threatens the historic vineyards of the Graves and Sauternes regions of Bordeaux. In the end, the fires never reached the vineyards, and according to the Bordeaux Wine Trade Authority, the CIVB, even the real danger of smoke contamination, the unpleasant smoky taste brought into wine by the ripening of the caught grapes in smoke clouds, thanks to the trend of the wind.
Wildfires are just the most visible effects of the climate crisis. In 2021, for example, which for many in Europe was a considerably cooler growing season, a weather event that threatens the livelihoods of many fennel plants was a brutal late spring frost, a phenomenon that has become increasingly common in recent years, Which, in the Loire and Burgundy among other French regions, reduced yields by up to 80%. Then you have the devastating (and deadly) floods that wiped out the vineyards Ahr Valley in Germany last summerthe drought that has reduced yields across Europe this year, and increased cases of the old vineyard enemy destroying crops, Hail…
Is there room for hope? Well, you can at least find some inspiring attempts to avoid fatalism. Wine growers were doing what they could, whether it was to grow grapes best suited to warmer growing conditions (like the Portuguese pair Torriga Nacional and Alvarinho now allowed in the mix in small quantities in Bordeaux); finding cooler locations at higher altitudes or closer to the sea (or, in the case of champagne producers navigating between canals, to the north); pruning later and picking sooner; Or the protection and care of older vines, which seem to adapt to drought and heat much better than their younger siblings.
Wine drinkers may lament the seemingly irreversible stylistic changes in some of their favorite drinks, which tend to boil over into the absence of freshness, old-fashioned finesse, and excess alcohol. They can still find most of the things they are looking for if they are willing to hunt formerly marginal vineyard regions reliably commercialized by global warming – or hunt for rare cold wines in their old core regions.
How long these options will be available is a question that can't help but feel trivial in the context of the consequences of uncontrolled global warming. But if a winemaker's place in the grand scheme of things is small, they have a detailed understanding of what changes in climate really mean on Earth.
Six wines from a warm world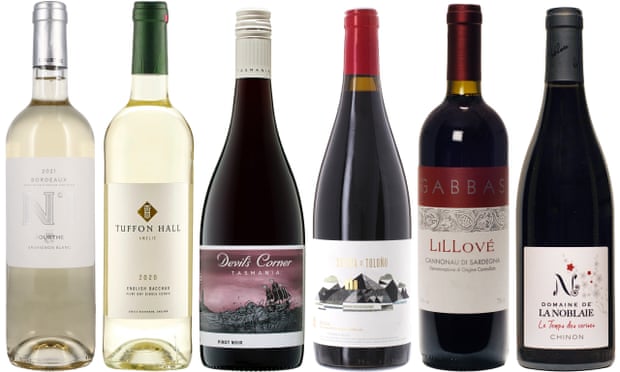 best buy
Dorth No. 1 Sauvignon Blanc
Bordeaux, France 2021 (from £8.50, thewinesociety.com)
After a streak of warm, sunny grapes, some in Bordeaux considered the colder and in many ways a very challenging 2021 as a nostalgic return to the older "classic" style that is in danger of extinction. The eggs, such as the active, sweet, lemony sauvignon blanc, and herbal, came out particularly well.
Tuffon Hall Bacchus
Essex 2020 (£14.99, Waitrose)
While I don't like the tendency in much reporting on the English wine boom in the twenty-first century to treat it as some sort of consolation prize for the climate crisis, it's true that elegant herbal eggs and gooseberries like this are increasingly viable alternatives to Loire Sauvignon.
Tamar Ridge Devil's Corner Pinot Noir
Tasmania, Australia 2019 (£15, daily.booths.co.uk)
Tasmania's cooler climate has made it increasingly attractive to mainland Australia producers who grapple with hotter summers. The island has become one of the best places in the world to grow Chardonnay – as in this succulent red, strawberry and cherry fragrance – Pinot Noir.
Sierra de Tolonio Rioja Alavsa
Rioja, Spain 2019 (£15.95, leaandsandeman.co.uk)
One of Rioja's hottest New Wave producers. Sarah Bravo of the Sierra de Toloño region's recipe for maintaining balance and freshness in a rapidly warming world is based on old vines planted well above the Rioja standard at 650 meters above sea level, creating a brilliant red color that is fluent, bright and black-fruited.
Gabbas Lillové Cannonau di Sardegna
Sardinia, Italy 2019 (£18), robersonwine.com)
Grenache (also known as Garnacha in Spain, and cannonau in Sardinia) is a red Mediterranean grape variety that thrives in hot, sunny, and dry conditions. Qualities that have inevitably made it a modern choice for growers, with this example showing off its fragrant, red-fruited side and the delicious twist of paprika and rosemary.
Domaine de la Noblaie Le Temps des Cérises
Chinon, Loire, France 2020 (£15, hhandc.co.uk)
He used to think of the Loire as the northern limit for reliable red wine production. However, these days, French crunchy red Cabernet wine is a refreshing haven for old-fashioned claret lovers who feel their favorite wine is often too ripe, alcoholic, and overrated.